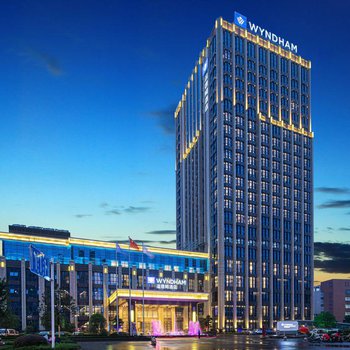 The Wyndham Grand Taixing Downtown was recently opened in 2019, making it a fantastic choice for those staying in Taixing.
Taizhou Railway Station is located approximately 50km away and Changzhou Benniu Airport around 99km away. Seeing Taixing's sights from this hotel is easy with Xiaofang Theme Park, Xinnengyuan Xinshiji Square and Dongjin Theater all close by.
At the end of a busy day, travelers can unwind and relax in the hotel or go out and enjoy the city. This Taixing hotel offers parking on site.
When it comes to Taixing hotels, the Wyndham Grand Taixing Downtown is highly regarded for its excellent facilities. This hotel is the usual choice for a large number of business travelers.